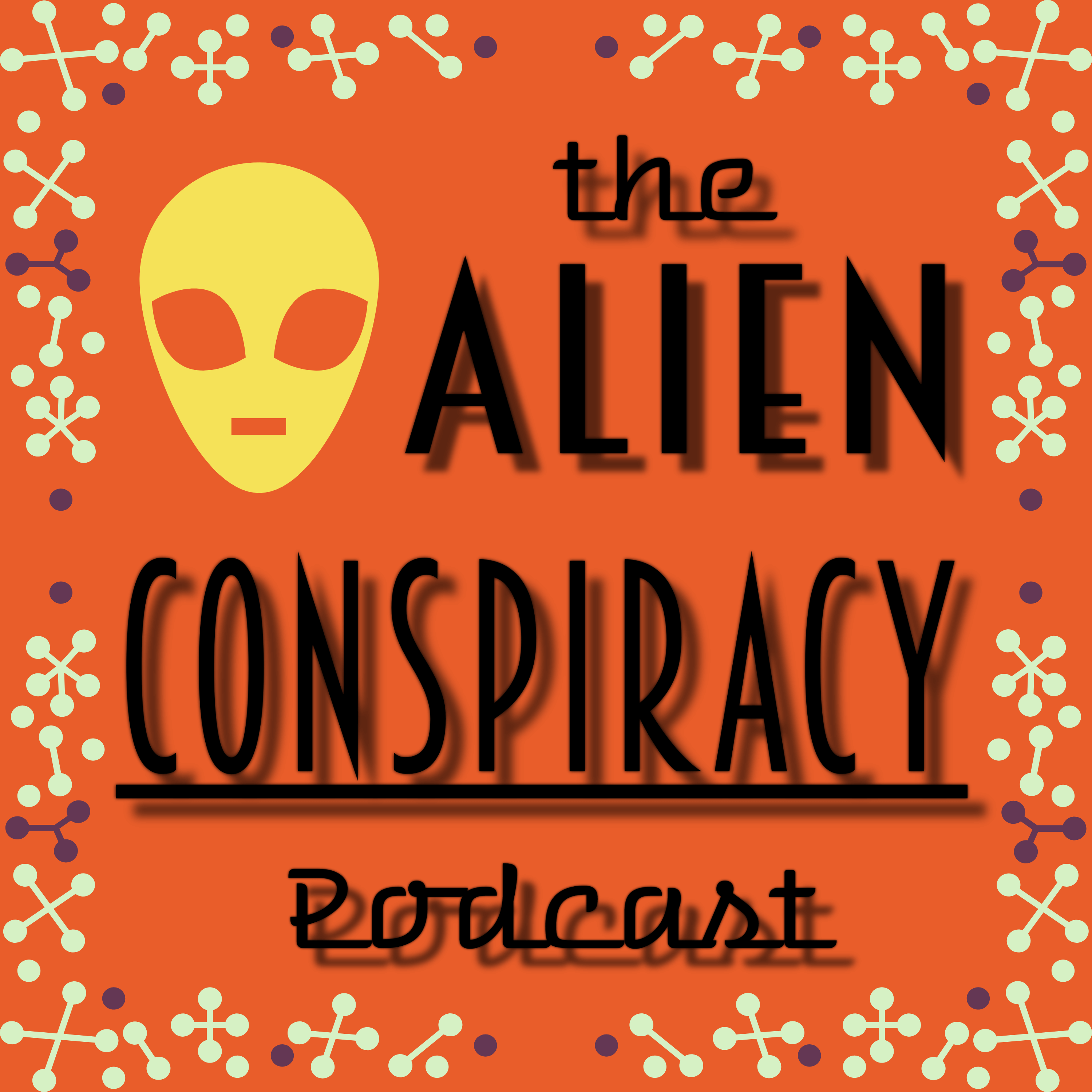 Another highly interesting chapter of Ruppelt's excellent book. There is so much UFO goodness packed in that I don't even know where to start. Some of the topics discussed in this chapter, in no particular order:
Edward J. Ruppelt: 
Edward J. Ruppelt (July 17, 1923 – September 15, 1960) was a United States Air Force officer probably best known for his involvement in Project Blue Book, a formal governmental study of unidentified flying objects. He is generally credited with coining the term "unidentified flying object", to replace the terms "flying saucer" and "flying disk" - which had become widely known - because the military thought them to be "misleading when applied to objects of every conceivable shape and performance. For this reason the military prefers the more general, if less colorful, name: unidentified flying objects. UFO (pronounced "Yoo-foe") for short."[1]
Ruppelt was the director of Project Grudge from late 1951 until it became Project Blue Book in March 1952; he remained with Blue Book until late 1953. UFO researcher Jerome Clark writes, "Most observers of Blue Book agree that the Ruppelt years comprised the project's golden age, when investigations were most capably directed and conducted. Ruppelt was open-minded about UFOs, and his investigators were not known, as Grudge's were, for force-fitting explanations on cases."
Project Grudge was a short-lived project by the U.S. Air Force (USAF) to investigate unidentified flying objects (UFOs). Grudge succeeded Project Sign in February, 1949, and was then followed by Project Blue Book. The project formally ended in December 1949, but continued in a minimal capacity until late 1951.
An unidentified flying object (UFO) is any aerial phenomenon that cannot immediately be identified or explained. Most UFOs are identified on investigation as conventional objects or phenomena. The term is widely used for claimed observations of extraterrestrial spacecraft.
Project Sign was an official U.S. government study of unidentified flying objects (UFOs) undertaken by the United States Air Force (USAF) and active for most of 1948. It was the precursor to Project Grudge.
The Lubbock Lights were an unusual formation of lights seen over the city of Lubbock, Texas in August and September 1951. The Lubbock Lights incident received national publicity in the United States as a UFO sighting. The Lubbock Lights were investigated by the U.S. Air Force in 1951. The Air Force initially believed the lights were caused by a type of bird called a plover, but eventually concluded that the lights "weren't birds... but they weren't spaceships...the [Lubbock Lights] have been positively identified as a very commonplace and easily explainable natural phenomenon." However, to maintain the anonymity of the scientist who had provided the explanation, the Air Force refrained from providing any details regarding their explanation for the lights.
Fort Monmouth is a former installation of the Department of the Army in Monmouth County, New Jersey. The post is surrounded by the communities of Eatontown, Tinton Falls and Oceanport, New Jersey, and is located about five miles (8.0 km) from the Atlantic Ocean. The post covers nearly 1,126 acres (4.56 km2) of land, from the Shrewsbury River on the east, to Route 35 on the west; this area is referred to as 'Main Post'. A separate area (Camp Charles Wood) to the west includes post housing, a golf course, and additional office and laboratory facilities. A rail line, owned by Conrail, runs through Camp Charles Wood and out to Naval Weapons Station Earle. The post is like a small town, including a Post Exchange (PX), health clinic, gas station and other amenities. Until the September 11, 2001 terrorist attacks the post was open to the public to drive through; after that time, the post was closed to all but authorized personnel. The main road through the fort was reopened to the public in 2017.
The post was home to several units of the U.S. Army Materiel Command and offices of the Army Acquisition Executive (AAE) that research and manage Command and Control, Communications, Computing, Intelligence, Surveillance and Reconnaissance (C4ISR) capabilities and related technology, as well as an interservice organization designed to coordinate C4ISR, an academic preparatory school, an explosive ordnance disposal (EOD) unit, a garrison services unit, an Army health clinic, and a Veterans Administration health clinic. Other agencies, including the Federal Bureau of Investigation, Federal Emergency Management Agency and the National Security Agency, have presences on the post.
The post was selected for closure by the Base Realignment and Closure Commission in 2005. Most Army functions and personnel were required to be moved to Army facilities in Maryland—such as Aberdeen Proving Ground—and Ohio by 2011. The post officially closed on September 15, 2011. However, it was temporarily reopened on December 2, 2012, for the evacuation of the borough of Paulsboro's residents to be temporarily resettled to the former Fort Monmouth until it is deemed safe for them to move back to Paulsboro, following a freight train derailment on November 30, 2012.
The Lockheed T-33 Shooting Star (or T-Bird) is a subsonic American jet trainer. It was produced by Lockheed and made its first flight in 1948. The T-33 was developed from the Lockheed P-80/F-80 starting as TP-80C/TF-80C in development, then designated T-33A. It was used by the U.S. Navy initially as TO-2, then TV-2, and after 1962, T-33B. The last operator of the T-33, the Bolivian Air Force, retired the type in July 2017, after 44 years of service.
A weather or sounding balloon is a balloon (specifically a type of high-altitude balloon) that carries instruments aloft to send back information on atmospheric pressure, temperature, humidity and wind speed by means of a small, expendable measuring device called a radiosonde. To obtain wind data, they can be tracked by radar, radio direction finding, or navigation systems (such as the satellite-based Global Positioning System, GPS). Balloons meant to stay at a constant altitude for long periods of time are known as transosondes. Weather balloons that do not carry an instrument pack are used to determine upper-level winds and the height of cloud layers. For such balloons, a theodolite or total station is used to track the balloon's azimuth and elevation, which are then converted to estimated wind speed and direction and/or cloud height, as applicable.
Long Beach is a city in the US state of California located within the Los Angeles metropolitan area. It is the 39th most populous city in the United States with a population of 462,257 in 2010.[15] A charter city,[3] Long Beach is the 7th most populous city in California.
Incorporated in 1897, Long Beach lies in Southern California in southern Los Angeles County.[16] Long Beach is approximately 20 miles (32 km) south of downtown Los Angeles, and is part of the Gateway Cities region. The Port of Long Beach is the second busiest container port in the United States and is among the world's largest shipping ports.[17] The city is over an oilfield with minor wells both directly beneath the city as well as offshore.
The city is known for its waterfront attractions, including the permanently docked RMS Queen Mary and the Aquarium of the Pacific. Long Beach also hosts the Grand Prix of Long Beach, currently an IndyCar race. The California State University, Long Beach, one of the largest universities in California by enrollment, is located in the city.
The North American F-86 Sabre, sometimes called the Sabrejet, is a transonic jet fighter aircraft. Produced by North American Aviation, the Sabre is best known as the United States' first swept-wing fighter that could counter the swept-wing Soviet MiG-15 in high-speed dogfights in the skies of the Korean War (1950–1953), fighting some of the earliest jet-to-jet battles in history. Considered one of the best and most important fighter aircraft in that war, the F-86 is also rated highly in comparison with fighters of other eras.[3] Although it was developed in the late 1940s and was outdated by the end of the 1950s, the Sabre proved versatile and adaptable and continued as a front-line fighter in numerous air forces until the last active operational examples were retired by the Bolivian Air Force in 1994.
Its success led to an extended production run of more than 7,800 aircraft between 1949 and 1956, in the United States, Japan, and Italy. In addition, 738 carrier-modified versions were purchased by the US Navy as FJ-2s and -3s. Variants were built in Canada and Australia. The Canadair Sabre added another 1,815 airframes, and the significantly redesigned CAC Sabre (sometimes known as the Avon Sabre or CAC CA-27), had a production run of 112. The Sabre is by far the most-produced Western jet fighter, with total production of all variants at 9,860 units.
Terre Haute (/ˌtɛrə ˈhoʊt/ TERR-ə HOHT[7]) is a city in and the county seat of Vigo County, Indiana, United States,[8] near the state's western border with Illinois. As of the 2010 census, the city had a total population of 60,785 and its metropolitan area had a population of 170,943.
Located along the Wabash River, Terre Haute is the capital of the Wabash Valley. The city is home to several higher education institutions, including Indiana State University, Saint Mary-of-the-Woods College, Rose-Hulman Institute of Technology and Ivy Tech Community College of Indiana.
Terre Haute Regional Airport (IATA: HUF, ICAO: KHUF, FAA LID: HUF) is a civil-military public airport six miles (9.7 km) east of Terre Haute, in Vigo County, Indiana.[1] The FAA's National Plan of Integrated Airport Systems for 2011–2015 categorized it as a general aviation facility.[2] It is also the location of Hulman Field Air National Guard Base of the Indiana Air National Guard.
A flying saucer (also referred to as "a flying disc") is a descriptive term for a supposed type of flying craft having a disc or saucer-shaped body, commonly used generically to refer to an anomalous flying object. The term was coined in 1947[1] but has generally been supplanted since 1952 by the United States Air Force term unidentified flying objects (or UFOs for short). Early reported sightings of unknown "flying saucers" usually described them as silver or metallic, sometimes reported as covered with navigation lights or surrounded with a glowing light, hovering or moving rapidly, either alone or in tight formations with other similar craft, and exhibiting high maneuverability.
A meteorite is a solid piece of debris from an object, such as a comet, asteroid, or meteoroid, that originates in outer space and survives its passage through the atmosphere to reach the surface of a planet or moon. When the original object enters the atmosphere, various factors such as friction, pressure, and chemical interactions with the atmospheric gases cause it to heat up and radiate energy. It then becomes a meteor and forms a fireball, also known as a shooting star or falling star; astronomers call the brightest examples "bolides". Once it settles on the larger body's surface, the meteor becomes a meteorite. Meteorites vary greatly in size. For geologists, a bolide is a meteorite large enough to create an impact crater.[2]
Meteorites that are recovered after being observed as they transit the atmosphere and impact the Earth are called meteorite falls. All others are known as meteorite finds. As of August 2018, there were about 1,412 witnessed falls that have specimens in the world's collections.[3] As of 2018, there are more than 59,200 well-documented meteorite finds.[4]
The Pentagon is the headquarters building of the United States Department of Defense. As a symbol of the U.S. military, the phrase The Pentagon is also often used as a metonym for the Department of Defense and its leadership.
Located in Arlington County, Virginia, across the Potomac River from Washington, D.C., the building was designed by American architect George Bergstrom and built by contractor John McShain. Ground was broken on September 11, 1941, and the building was dedicated on January 15, 1943. General Brehon Somervell provided the major motivating power behind the project;[5] Colonel Leslie Groves was responsible for overseeing the project for the U.S. Army.
The Pentagon is the world's largest office building, with about 6,500,000 sq ft (600,000 m2) of space, of which 3,700,000 sq ft (340,000 m2) are used as offices.[6][7] Some 23,000 military and civilian employees,[7] and another 3,000 non-defense support personnel, work in The Pentagon. It has five sides, five floors above ground, two basement levels, and five ring corridors per floor with a total of 17.5 mi (28.2 km)[7] of corridors. The central five-acre (20,000 m2) pentagonal plaza is nicknamed "ground zero" on the presumption that it would be a prime target in a nuclear war.[8]
On September 11, 2001, exactly 60 years after the building's construction began, American Airlines Flight 77 was hijacked and flown into the western side of the building, killing 189 people (59 victims and the five perpetrators on board the airliner, as well as 125 victims in the building), according to the 9/11 Commission Report.[9] It was the first significant foreign attack on Washington's governmental facilities since the city was burned by the British during the War of 1812.
The Pentagon is listed on the National Register of Historic Places and is a National Historic Landmark.
Meteorites have traditionally been divided into three broad categories: stony meteorites that are rocks, mainly composed of silicate minerals; iron meteorites that are largely composed of metallic iron-nickel; and stony-iron meteorites that contain large amounts of both metallic and rocky material. Modern classification schemes divide meteorites into groups according to their structure, chemical and isotopic composition and mineralogy. Meteorites smaller than 2 mm are classified as micrometeorites. Extraterrestrial meteorites are such objects that have impacted other celestial bodies, whether or not they have passed through an atmosphere. They have been found on the Moon.[5][6] and Mars.[7]
White Sands Missile Range (WSMR) is a military testing area operated by the United States Army. The range was originally established as the White Sands Proving Ground on July 9, 1945.
In trigonometry and geometry, triangulation is the process of determining the location of a point by forming triangles to it from known points.
Specifically in surveying, triangulation involves only angle measurements, rather than measuring distances to the point directly as in trilateration; the use of both angles and distance measurements is referred to as triangulateration.
Radar is a detection system that uses radio waves to determine the range, angle, or velocity of objects. It can be used to detect aircraft, ships, spacecraft, guided missiles, motor vehicles, weather formations, and terrain. A radar system consists of a transmitter producing electromagnetic waves in the radio or microwaves domain, a transmitting antenna, a receiving antenna (often the same antenna is used for transmitting and receiving) and a receiver and processor to determine properties of the object(s). Radio waves (pulsed or continuous) from the transmitter reflect off the object and return to the receiver, giving information about the object's location and speed.
Radar was developed secretly for military use by several nations in the period before and during World War II. A key development was the cavity magnetron in the United Kingdom, which allowed the creation of relatively small systems with sub-meter resolution. The term RADAR was coined in 1940 by the United States Navy as an acronym for RAdio Detection And Ranging.[1][2] The term radar has since entered English and other languages as a common noun, losing all capitalization. The following derivation was also suggested during RAF RADAR courses in 1954/5: at Yatesbury Training Camp: Radio Azimuth Direction And Ranging. The modern uses of radar are highly diverse, including air and terrestrial traffic control, radar astronomy, air-defense systems, antimissile systems, marine radars to locate landmarks and other ships, aircraft anticollision systems, ocean surveillance systems, outer space surveillance and rendezvous systems, meteorological precipitation monitoring, altimetry and flight control systems, guided missile target locating systems, and ground-penetrating radar for geological observations. High tech radar systems are associated with digital signal processing, machine learning and are capable of extracting useful information from very high noise levels. Radar is a key technology that the self-driving systems are mainly designed to use, along with sonar and other sensors.[3]
Other systems similar to radar make use of other parts of the electromagnetic spectrum. One example is LIDAR, which uses predominantly infrared light from lasers rather than radio waves. With the emergence of driverless vehicles, radar is expected to assist the automated platform to monitor its environment, thus preventing unwanted incidents.[4]
An IBM card sorter is a machine for sorting decks of punched cards in the format popularized by the International Business Machines Corporation (IBM), which dominated the punched card data processing industry for much of the twentieth century. Sorting was a major activity in most facilities that processed data on punched cards using unit record equipment. The work flow of many processes required decks of cards to be put into some specific order as determined by the data punched in the cards. The same deck might be sorted differently for different processing steps. The IBM 80 series sorters sorted input cards into one of 13 pockets depending on the holes punched in a selected column and the sorter's settings.
A modus operandi (often shortened to M.O.) is someone's habits of working, particularly in the context of business or criminal investigations, but also more generally. It is a Latin phrase, approximately translated as mode of operating.[1]
Aerospace Defense Command was a major command of the United States Air Force, responsible for continental air defense. It was activated in 1968 and disbanded in 1980. Its predecessor, Air Defense Command, was established in 1946, briefly inactivated in 1950, reactivated in 1951, and then redesignated Aerospace rather than Air in 1968. Its mission was to provide air defense of the Continental United States (CONUS). It directly controlled all active measures, and was tasked to coordinate all passive means of air defense.
Skyhook balloons were high-altitude balloons developed by Otto C. Winzen and General Mills, Inc. They were used by the United States Navy Office of Naval Research (ONR) in the late 1940s and 1950s for atmospheric research, especially for constant-level meteorological observations at very high altitudes. Instruments like the Cherenkov detector were first used on Skyhook balloons.
General Mills, Inc., is an American multinational manufacturer and marketer of branded consumer foods sold through retail stores. It is headquartered in Golden Valley, Minnesota, a suburb of Minneapolis. The company markets many well-known North American brands, including Gold Medal flour, Annie's Homegrown, Betty Crocker, Yoplait, Colombo, Totino's, Pillsbury, Old El Paso, Häagen-Dazs, Cheerios, Trix, Cocoa Puffs, and Lucky Charms. Its brand portfolio includes more than 89 other leading U.S. brands and numerous category leaders around the world.[2]
Mitchel Air Force Base also known as Mitchel Field, was a United States Air Force base located on the Hempstead Plains of Long Island, New York, United States. Established in 1918 as Hazelhurst Aviation Field #2, the facility was renamed later that year as Mitchel Field in honor of former New York City Mayor John Purroy Mitchel, who was killed while training for the Air Service in Louisiana.
Decommissioned in 1961, Mitchel Field became a multi-use complex that is home to the Cradle of Aviation Museum, Nassau Coliseum, Mitchel Athletic Complex, Nassau Community College, Hofstra University, and Lockheed. In 2018 the surviving buildings and facilities were recognized as a historic district and listed on the National Register of Historic Places.[2]